Emergency Medical Services
The fire department is staffed 24-hours a day, 7-days per week by State of Ohio Licensed Professional Firefighter/Emergency Medical Technicians who are also trained in confined space entry, technical rescue (including water rescue) and many other specific emergency and non-emergency response disciplines. There are three levels of emergency medical technicians, EMT – Basic, EMT – Intermediate and EMT – Paramedic.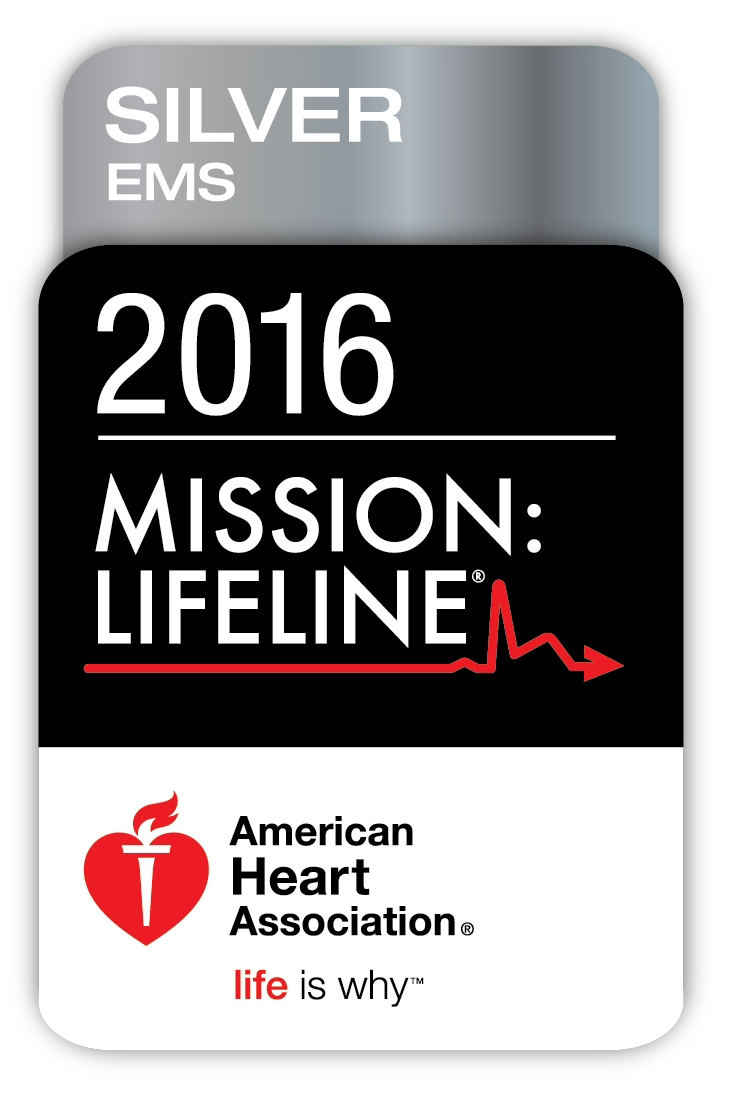 The Avon Lake EMS team has been awarded the American Heart Association's Mission: Lifeline® award. We attained 75% or higher achievement performance for over 12 consecutive months, improving the quality of care for STEMI patients (STEMI - ST-elevation myocardial infarction is caused by a sudden complete [100%] blockage of a heart artery - coronary artery). Learn more about the American Heart Association's Mission: Lifeline®.
Ambulance
On May 2016 Avon Lake Fire Department's new ambulance was delivered. This custom designed ambulance has many features to ensure the safety of the residents of Avon Lake and our EMS team. Enjoy this short video to see all the new features:
Lucas 2 CPR Device
The Lucas 2 CPR device saves the lives of patients by providing a steady supply of oxygen to the heart and brain. Life-sustaining circulation can be created through effective and uninterrupted chest compressions. The Avon Lake Fire Department's first Lucas device was purchased in October of 2013, then in January of 2015, we purchased two more devices so that we have one on each paramedic unit. Watch this short video to learn how the device works.