Reflective Address Plaques
Are Your House Numbers Visible?
In an emergency, police, fire and other rescue personnel depend on house numbers to find you as quickly as possible. Finding your home – especially at night – can be challenging if your address numbers are unreadable, hidden, unlit or have any missing numbers.
House numbers should be:
• Three inches tall
• Visible from the street
• Set on a contrasting background
• Face the street named in your address
The Avon Lake Fire Department Sells Address Plaques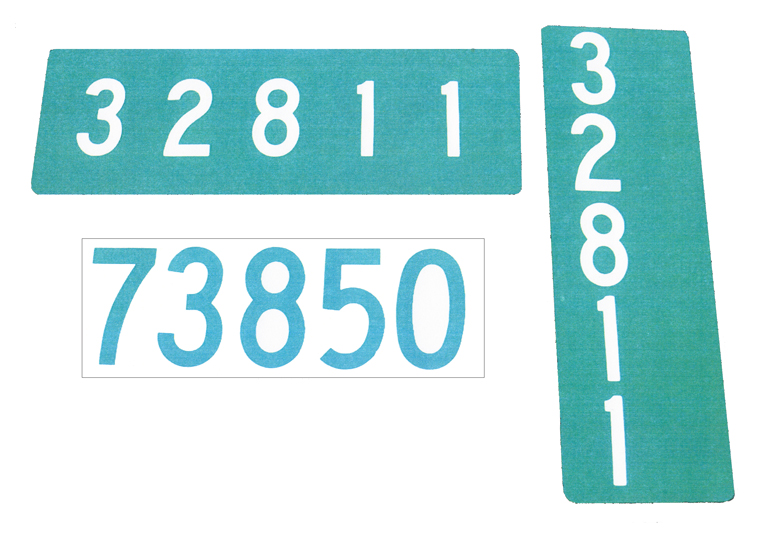 • Reflective
• Double sided
• Green or white with a contrasting 3" tall color number
You can order your address plaques online or download and complete the order form and send it to the Avon Lake Fire Department with a $12 check or money order. Plaques are usually ready for pick up in two business days. You will be notified by phone and can arrange pickup.