News
Native Roots For Clean Water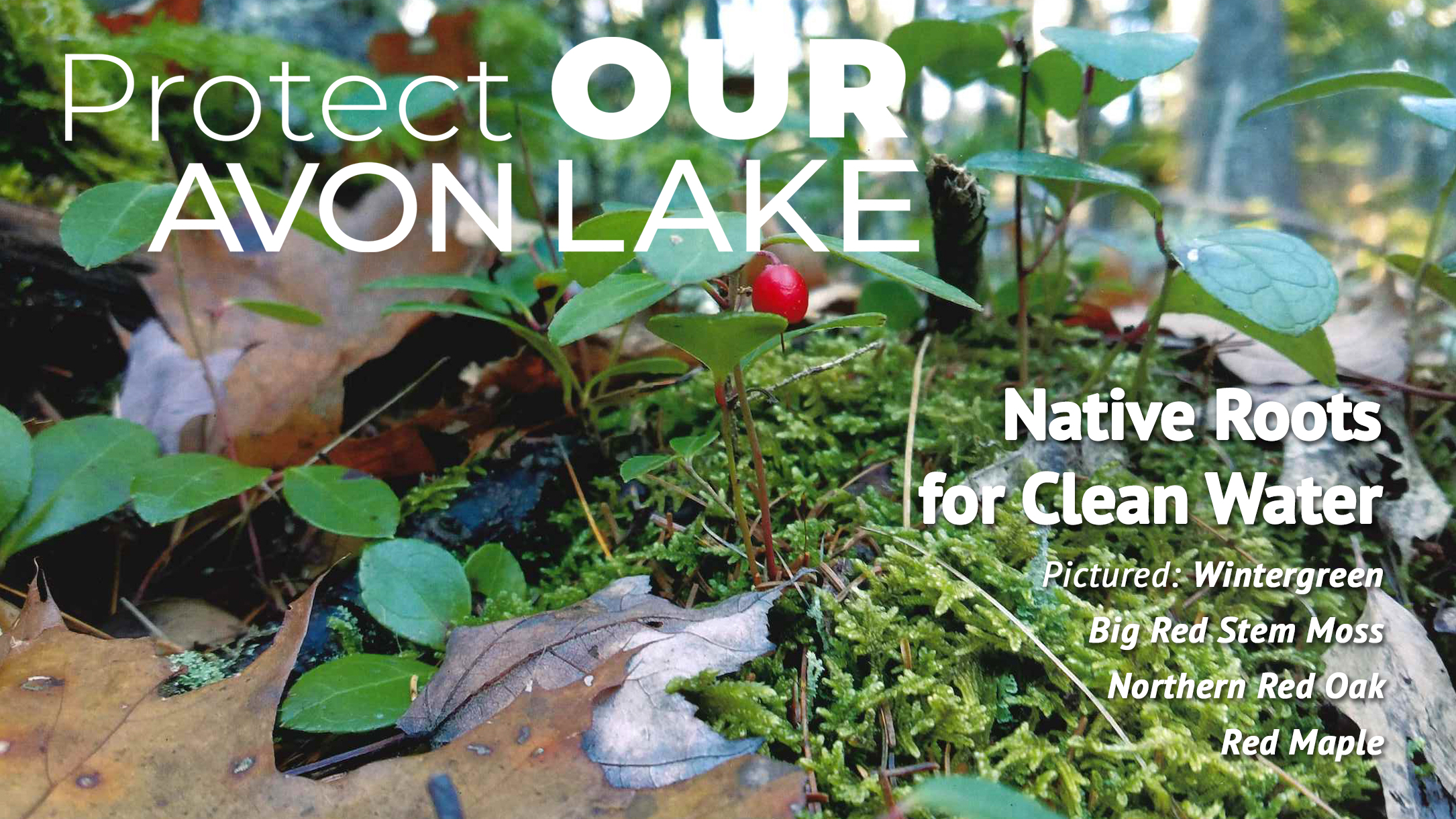 Most people don't spend much time thinking about the management of water in our community. If it is available when we want it and goes away when we expect it to, we are happy. There are many people behind the scenes who work tirelessly to meet these expectations. The Northeast Ohio Public Involvement, Public Education (NEO PIPE) regional consortium members are these hard working people, including our Public Works team. Since 2002, the City of Avon Lake has collaborated with NEO PIPE to effectively develop and provide regional resources.
This year, NEO PIPE's public outreach campaign is to educate the public of the value of native plants, specifically their roots, for clean water. The native plant movement has been popular with garden clubs for years because of their hardiness and value to the butterflies and pollinators. Now we have one more reason to favor native plants in our gardens - their deep root structure. These deep roots filter pollutants, help rainwater infiltrate slowly, and prevent erosion by stabilizing clay soil, which Avon Lake has plenty of. When the soil is stabilized it doesn't erode into our water, therefore, keeping our waterways and lake clean.
January Tip
Make a resolution to incorporate more native plants in your habitat. It's a great time of year to research and plan what you want to grow and purchase for you gardens. Perhaps you want to take up some grass and expand your native plant garden or install a brand new one? Maybe a rain garden is on your list of projects? January is a great time to put pencil to paper and plan out your garden habitat.
RESOURCES
Below are resources to help you get started or add to your native garden. If you have a resource you would like to share, please send it to us, digitalmedia@AvonLake.org so we can all Protect Our Avon Lake together.
The Lady Bird Johnson Center hosts a Native Plants Database where you can explore a wealth of native plants in North America. You can narrow down your search by state, appearance, lifespan, soil, light required, bloom, characteristics, and size from 25,198 native plants. Also, the plants are listed by both their scientific and common name. Or you can choose a particular family of plants.
Lady Bird Johnson Center Website.
Also on the site is a database with a national supplier directory: Avon Lake Region Suppliers
The OPN Seed website has been a source for native wildflowers, native grasses, and native seed mixes since 1998. Their staff will take the time to help you achieve your native seed goals and create an ecosystem that benefits pollinators, supports sustainability, and beautifies landscapes. The website hosts an informative blog, and you can order seeds from the site.
OPN Website
If you would like a free 2022 calendar with monthly tips and beautiful photographs of the native plants seen here, stop by Avon Lake City Hall, 150 Avon Belden Road and ask for one from the Public Works Department.
The City of Avon Lake does not endorse or assume responsibility for the accuracy of any of the information offered by these websites.