News
Spring Tree Planting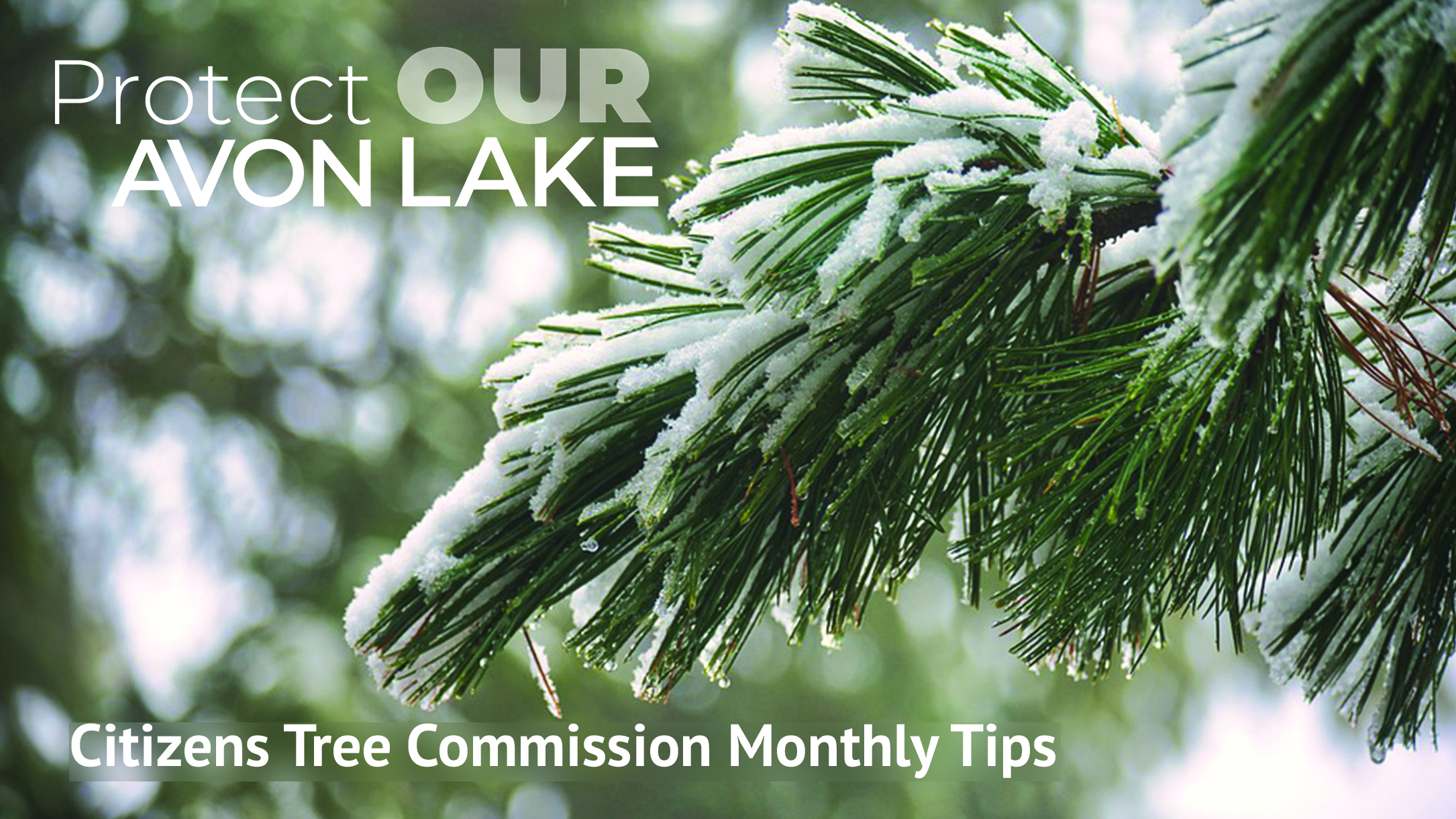 Trees provide a multitude of benefits to the residents of Avon Lake, and we enjoy seeing healthy mature trees in our yards and parks. This time of year, from March through early May, is an excellent time to plant most tree species – if you do it correctly.
Tree planting and immediate aftercare is often done incorrectly even by some professionals. Tested methodology exists (ANSI A300 Standards), but it is often not followed. Many times, when young trees are planted improperly, problems occur that can weaken or kill a tree possibly resulting in failure and property damage decades later. Here are steps to remember when you or your contractor plants a tree this spring:
Most trees should have a single trunk when planted. Shrubs and shrubby trees may have multiple stems. Prune any broken branches – nothing else!
Roots in containerized or balled and burlapped trees should have good structure – no circling roots (reject the tree), no roots growing toward the trunk (cut and remove these). These defects will eventually cause strangulation. Remember – you often can't see the roots because they've been covered by soil in the process of growing the trees. Dig down to find the 'root collar' where the trunk flares and the first roots appear.
Dig a hole 1.5 to 2 times the diameter of the root ball or container. Don't go deeper than the bottom of the container or root ball!!! You do not want the soil to settle.
Our soil is generally rich in nutrients. You don't need additives. Just break it up. A few stones and sticks in the hole won't be a problem.
Set the tree in the center of the hole, back fill, and firm the soil around the roots. The planted tree should have the root flare exposed. Water the tree generously and add additional soil, if needed. This will close air pockets and ensure the tree roots are moist. (Don't forget to keep the root ball or container moist before planting)
Mulch the tree to a depth not to exceed 2-3". Mulch should not touch the tree bark. NO VOLCANO PILES OF MULCH AROUND THE TREE! Volcano piles invite new roots to strangle the trunk.
Water deeply once or twice a week if no significant rain occurs. Set a hose on trickle next to the tree for 30 minutes. You need to get the water down into the roots and not let it run off the surface.
Enjoy the tree for decades to come.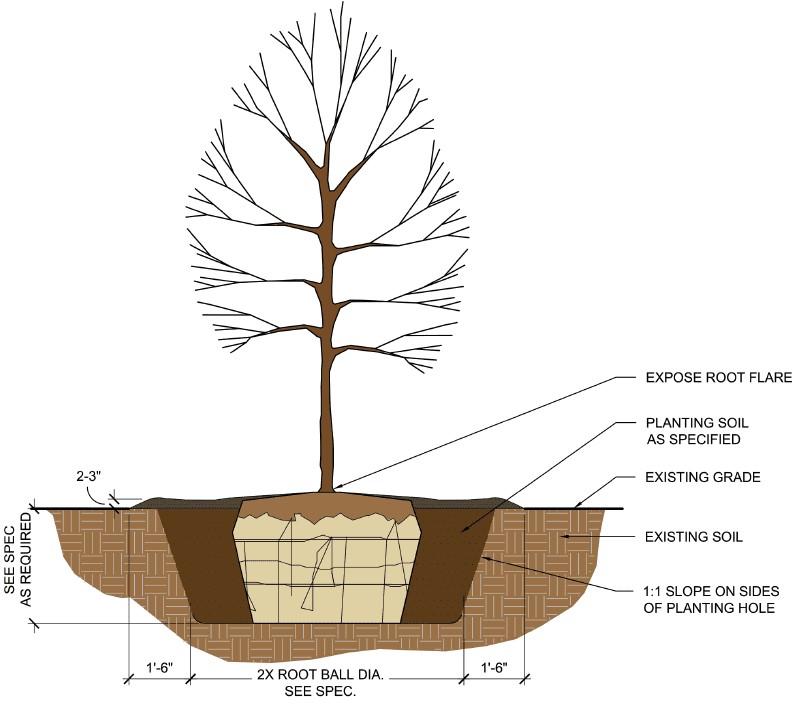 The Avon Lake Tree Commission is beginning a series of monthly articles to raise awareness about the importance of trees in our city.
The Tree Commission was established in 1994 to advise City Council, Urban Forester (formerly known as Municipal Arborist), Planning Commission and Mayor on matters concerning trees and shrubs on all City managed properties, including tree lawns. The Commission encourages all property owners to protect and grow healthy trees and shrubs to provide long-lasting benefits to all of Avon Lake's residents and visitors. Articles will appear monthly on Avon Lake's Environmental Tips and the Senior Newsletter as well as quarterly in the city's newsletter. Topics will include tree planting and care, Arbor Day, Urban Forestry, and even some tree history. We will learn or be reminded of the benefits trees provide for us. For example, trees combat pollution by removing particulate pollutants (e.g., dust). Trees also reduce our summer energy bills by providing shade. The cool thing (pun intended) is that whether the trees are on your property, your neighbor's property or on public property, they are doing good things for everyone! Trees are an amazing resource that we need to care for so that we can all continue to enjoy their benefits.