News
Tips for Fall Tree Planting and Tree Care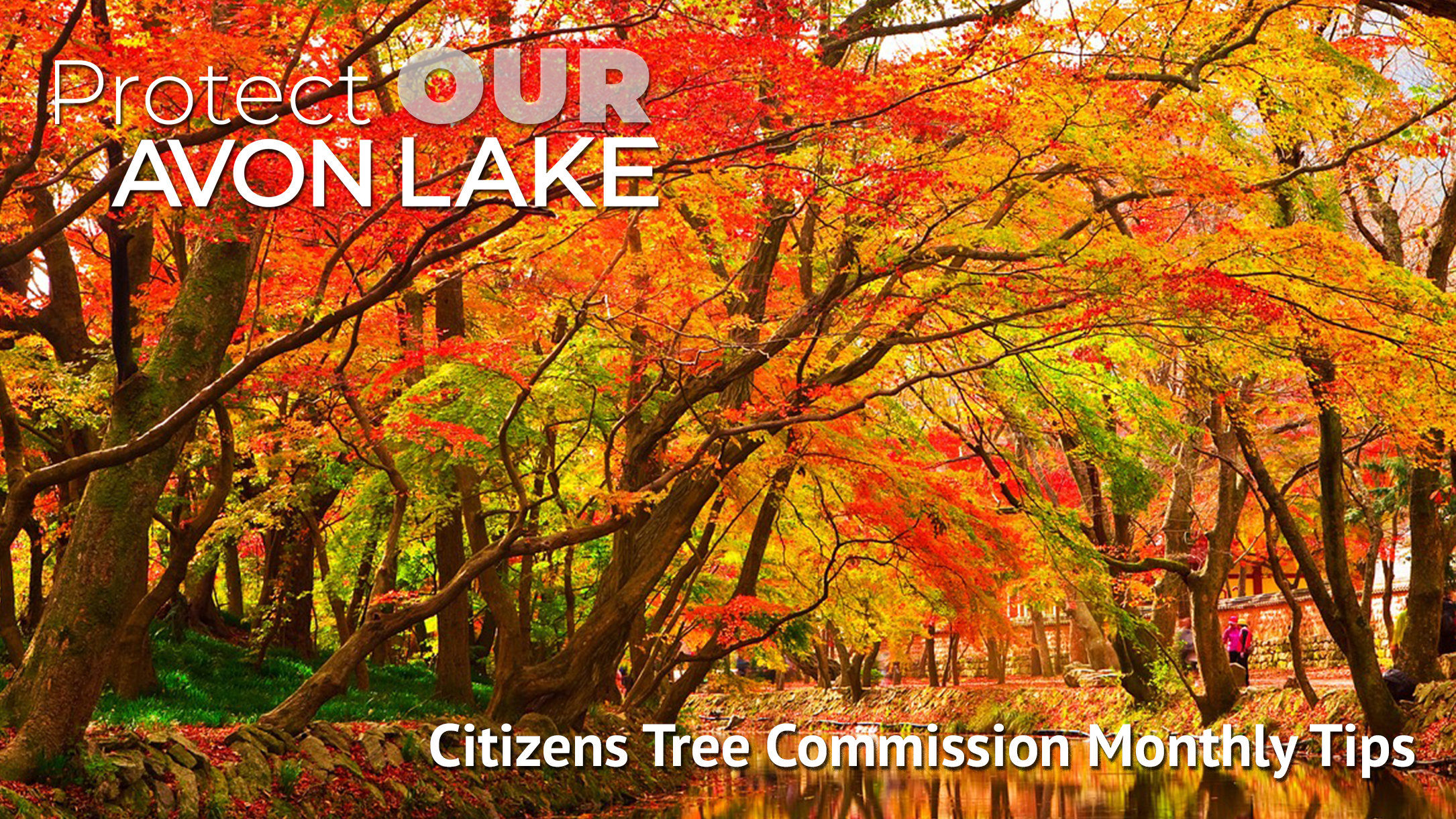 Fall is a great time to plant a tree! There is nothing like the shade of a tree to make summer outdoor experiences more pleasant. Trees provide so many benefits, so get your new tree off to a great start!
Without proper management, trees will not live the long and healthy life of which they are capable, and proper management begins you plant it. Many problems can be avoided by making the right decisions even before you purchase a tree.
Fall tree planting season is here. Take your time in selecting and planting your next tree. Getting trees off to the best start possible maximizes the benefit from the investment we make for growing our city's healthy tree canopy. Plant now to mid-October to give the roots a chance to grow before a freeze.
Choose the right tree species for your site! Is there space for the tree to grow? Is the soil adequate? Will the tree get enough or too much sun? Here is one example of online help: https://www.arborday.org/trees/tips/
Pay attention to the condition of the trees at the nursery. Are there wounds? Is there a single leader? Are there circling roots? Is the root collar covered? Here is one source to help you pick a tree: https://richardstreeservice.com/about/resources/choosing-trees-at-tree-nursery.php
Dig a good hole that is 2 to 3 times the diameter of the root mass but only as deep at the container to prevent settling. Make sure the root collar is just above the surface of the soil when planting is complete. Mulch to a depth of 2-3 inches being careful not to put mulch up against the stem. https://www.arborday.org/trees/planting/balled-burlapped.cfm
Invest in early tree care to ensure your tree gets off to a good start. This may include watering, deer protection, and young tree training but rarely included fertilization. Young tree training is something you may want to leave to the experts (certified arborists) or else obtain training before you cut. It's easy to make mistakes at this stage. Here is one training source: https://extension.psu.edu/pruning-ornamental-trees-and-shrubs.
Mature trees need TLC too. It's a wise investment to have your trees checked out by a certified arborist periodically to detect potential problems before they become severe. We manage our lawns, vehicles, HVAC systems, and health that way, it's time we paid attention to something that gives back to us for 50 to 100 years or more.
And just as a reminder, here are 4 of the many benefits trees provide:
Shade not only cools people and their pets, but it also cools the pavement we bike, drive, and walk on which results in longer pavement life and less maintenance such as crack sealing.
People value trees for their aesthetics and cooling effects so much that home prices are positively influenced by the presence of healthy trees.
Trees intercept rainwater with their leaves and roots lessening stormwater impacts.
Trees provide homes and food for wildlife including pollinators and songbirds.
---
The Avon Lake Tree Commission is publishing a series of monthly articles to raise awareness about the importance of trees in our city.
The Tree Commission was established in 1994 to advise City Council, Urban Forester (formerly known as Municipal Arborist), Planning Commission and Mayor on matters concerning trees and shrubs on all City managed properties, including tree lawns. The Commission encourages all property owners to protect and grow healthy trees and shrubs to provide long-lasting benefits to all of Avon Lake's residents and visitors. Articles will appear monthly on Avon Lake's Environmental Tips and the Senior Newsletter as well as quarterly in the city's newsletter. Topics will include tree planting and care, Arbor Day, Urban Forestry, and even some tree history. We will learn or be reminded of the benefits trees provide for us. For example, trees combat pollution by removing particulate pollutants (e.g., dust). Trees also reduce our summer energy bills by providing shade. The cool thing (pun intended) is that whether the trees are on your property, your neighbor's property or on public property, they are doing good things for everyone! Trees are an amazing resource that we need to care for so that we can all continue to enjoy their benefits.
Visit Citizens Tree Commission to see previous months' helpful tips.