News
Weiss Field Trails Update
Move over Kopf Reservation, there are new trails in town…at Weiss Field! The trails are the perfect way to enjoy every season as you wind through a large portion of the approximately 79 acres of the park.
This project began, in part, because of Avon Lake resident, Ms. Kathleen Satullo, who built the original bridge on the trails. The Public Works Department received a call from a concerned resident about a bridge that had been built across the creek at Weiss Field. When Darwin Ward, Assistant Public Works Director, arrived, he was informed by several regular walkers that Ms. Satullo built the bridge so that the walkers could get past the creek.The bridge was well-built, but would not be able to support multiple walkers at the same time.
According to several walkers that frequent the area, the conditions of the trails were very rough. At this same time, there was an excess of mulch that needed to be removed from the property at Public Works. This mulch was what the chipping crew had collected from curbs throughout the year in the City. The Weiss Field walking trails seemed an appropriate home for the excess mulch. Crews began clearing fallen trees and overgrowth from the existing trails.
Once the trails had been cleared, Ed Ward stepped into action again, leading the team, designing the paths, and even creating a small wildflower garden. In a relatively short period of time, Ed Ward and his team had brought life to the trails. It did not take long for walkers to notice the improvements, and began a daily routine of walking the trails. The Public Works Department received many reports from appreciative residents. "I received many calls about how nice the paths were, and that they provide a quiet escape from the everyday hustle and bustle of life. Many walkers commented on the various birds and deer encountered while on their walk," states Darwin Ward.
The Public Works team is very proud of this project. All you need to do is ask one of them while visiting Weiss Field, and you will see it for yourself. Thank you to the following Public Works employees:
Bridge Construction:
Ed Ward
Bryan Bedient
Curtis Beckman
Kyle Goodwin
Trail Planning and Construction:
Ed Ward
George Spuckler
Seasonal Employee Jared Butterworth
Kevin McDonough
Jeremy Fialkowski
Alex Yenni
Josh Counts
Jason Levet
Jeff Robertson
Larry Joe Abfall
"I could not have been more proud of working with such a great team. We are still working on developing the trails, but it has been reported to me that if one were to walk all the paths, it would take about 1-1/2 hours to complete," states Darwin Ward, Assistant Public Works Director.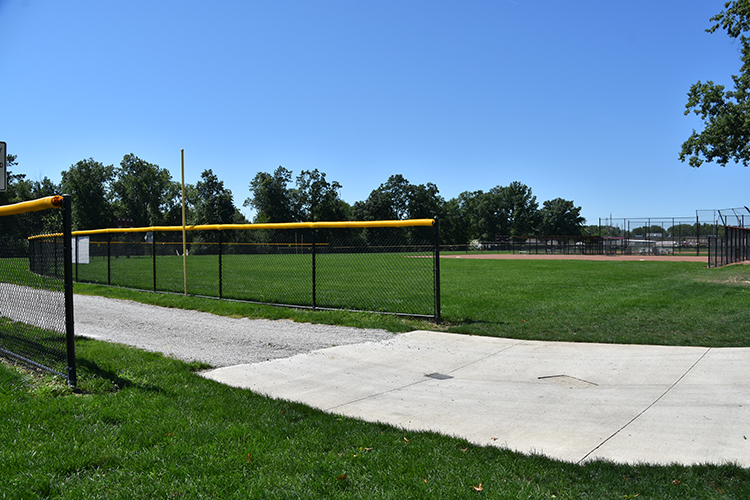 Trail access from Weiss Field baseball fields (near concession stand)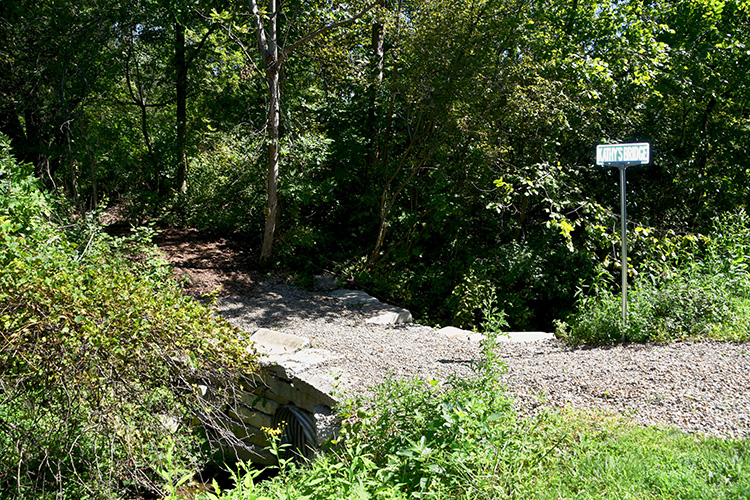 Reconstructed Kathy's Bridge
Trails with new walking surface